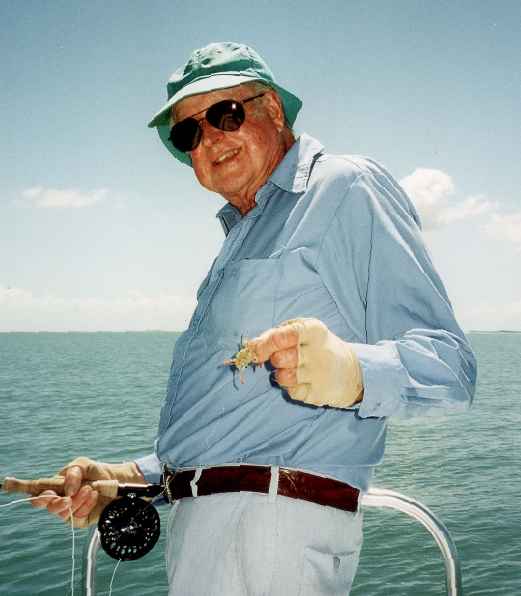 The Del Brown Permit Tournament is dedicated to the man who made permit fishing with a fly rod famous, the late Del Brown.
Brown caught 513 permit on a fly rod in his lifetime.
Brown tied a fly called the "Merkin" that was a close enough representation of a crab that permit rushed to eat it. Today there are many styles of the Merkin fly, most of them are a representation of Brown's crab.
The Del Brown Permit Tournament was established in 2001, making it the longest running permit tournament in the world.  We continue to honor the late Del Brown with this annual event in July. The Del Brown makes a contribution to Bonefish Tarpon Trust annually to the Jon Ain Memorial Fund for continued permit research.